About Our Arkansas Financial Advisor Team
Whether you are an individual or responsible for managing your company's sponsored retirement plan, we have unique solutions to help you Plan, Invest and Live. For 30 years Hagan Newkirk has been committed to serve our clients and community by helping them better prepare and manage their financial life.
Meet Our Team
Our Team collectively brings 100+ years of industry expertise in driving our investment philosophy, plan design, and individualized advice. We work hard to ensure our services are best in class, while combining financial planning and wealth management services with the most effective tools available today.

Merlin Hagan

, 
CFP
®
, CIC
®, AIF®
Principal, President
In 1989, Merlin and his father started what is now Hagan Newkirk, and began to specialize in Wealth Management and Qualified Plan Consulting. Merlin oversees operations and manages strategic initiatives. He is a Certified Financial Planner™ Professional , Certified Insurance Counselor (CIC) and Accredited Investment Fiduciary (AIF®)

Chris Newkirk
Vice President
Chris helped start and grow Hagan Newkirk into what it is today. He helps manage key relationships and strategic planning of the business. He has worked  in the financial services industry for almost 30 years, gaining key insight regarding solutions for businesses of all sizes.

Rob Thorpe

,
ChFC
®
, CLU
®, AIF®
Director of Qualified Plans
With over 25 years of experience, Rob brings a unique and seasoned approach to our team. His primary responsibilites are to work with plan sponsors on plan design, vendor selection and investment monitoring. Rob is a Chartered Financial Consultant®  (ChFC®), Chartered Life Underwriter and Accreditied Investment Fiduciary (AIF®).

Jonnathan Davis
Jonnathan joined Hagan Newkirk in 2008. He focuses on helping plan sponsors strategically manage their qualified plans to help acheive the goals of both the employer and its participants. Jonnathan also helps develop strategic initiatives to help communicate to our clients current issues that may concern them.

Jason Gerber

, CFP®, CRPS®, AWMA®
Co-Director of Wealth Management
Jason has over 11 years of industry experience. He is a Certified Financial Planner™ Professional,Chartered Retirement Plans Specialist™ and a Accredited Wealth Management Advisor™. He earned a Bachelor's degree from Ouachita Baptist University in Business Admin. Jason's daily responsibilites consist of developing & overseeing our financial planning services, investment management platforms & technological solutions to better engage our clients.

Brennan McCutchen
Co-Director of Wealth Management
Prior to joining HNFS in 2006, Brennan served 6 years as Senior Stockbroker at Scottrade Inc. He is actively involved in the development of our investment management platforms, and retirement plan services. He holds a Bachelor of Science in Finance from University of Central Arkansas.

Stephen Barns

, AWMA®
Prior to beginning his professional career, Stephen was a Non Commissioned Officer in the U.S. Army where he served in the 25th Infantry Division in Kirkuk, Iraq. Stephen has specialized on the topics of Social Security and Medicare planning for almost 10 years now. His unique understanding of these areas are very valuable when planning through the transitions into retirement.
Our ERISA Team
Our Team of partnered ERISA Attorneys are available to help you navigate the complexities of Plan Compliance and Fiduciary Oversight

Matthew Eickman,
JD
Director, ERISA Services at Qualified Plan Advisors
Matthew has 11 years of private legal practice experience focusing exclusively on employee benefits, including time as a partner with Utz, Miller & Eickman LLC. While in private practice, he has worked closely with sponsors and fiduciaries of defined contribution and defined benefit plans of all sizes. Matthew is an active member of the Employee Benefits Committee of the American Bar Association Tax Section, serving as Chair of the Defined Contribution Plans Subcommittee and being honored as a Nolan Fellow. 

Scott Liggett,
JD
Director, ERISA Oversight at Qualified Plan Advisors
With 20+ years of experience in the Financial Services Industry, Scott's focus is in ERISA Contract Law. His responsibilities include Contract Design and Analysis, as well as Annual Plan Reviews. Scott sits on the Qualified Plan Fiduciary Summit committee wherein his many years of experience with DOL and ERISA statutes is a vital contribution.
Our Administrative Support Team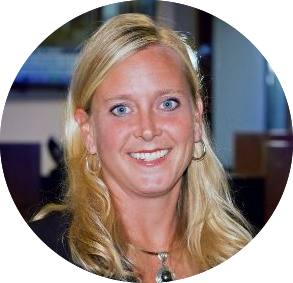 Plan Transition Specialist at Qualified Plan Advisors
Heather joined the financial services industry in 1997, where she has gained experience in several areas throughout her career, including compliance, life and annuity product services. As a  Plan Transition Specialist, at Qualified Plan Advisors, she is involved in assisting and overseeing the processing and communication flow associated with conversions and transitions for both existing and new client fee-based qualified plans. She serves as a liaison between plan sponsors and vendors to ensure a smooth and timely conversion/transition. Heather studied at the University of Northern Iowa.

Marita Steele
Client Services Coordinator
Prior to joining Hagan Newkirk in 2010, Marita worked on the trading floor for one of the largest private equity firms outside of Wall Street. Marita is an invaluable asset to our team. She coordinates onboarding new clients and service issues. She graduated from University of Arkansas with a degree in Business Administration.